Practice Areas
Education
● Wayne State University Law School ( J.D. 1975)
● University of Michigan, Ann Arbor ( B.A. 1972)
Bar & Court Admissions
●

Michigan, 1975


●

U.S. District Court (E.D. Mich.), 1975


●

U.S. Court of Appeals, Sixth Circuit,1983


●

U.S. District Court (W.D. Mich.), 2012


●

U.S. Supreme Court, 1996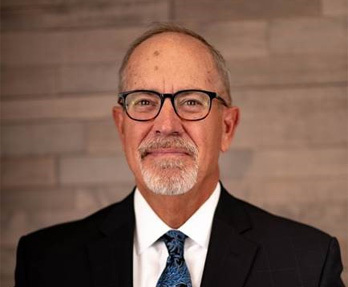 Robert E. Edick
Attorney
t: 313.600.3330
f: 248.746.2760
Overview
Affiliations
Expand All +
Robert E. Edick has served at the highest levels of Michigan's judicial system.
For twenty-five years, Robert served as deputy administrator for the Attorney Grievance
Commission, a nine-member body that functions as the prosecution arm of the Michigan
Supreme Court. In his capacity as deputy administrator, he was involved at every step of the
grievance process, from initial screening by the intake department through prosecution and
appeal of formal complaints before the Attorney Discipline Board. During his tenure with the
Commission, he reviewed more than 60,000 grievances, of which number he assigned more than
21,000 grievances for further investigation and eventual presentation to the Commission..

In addition to his administrative duties with the Commission, Robert routinely prosecuted
high-profile cases and frequently mentored staff counsel regarding trial and appellate strategies.
He defended the Commission against lawsuits filed in state or federal court and handled all
complaints for superintending control filed as original actions against the Commission in the
Supreme Court.

Mr. Edick was the lead appellate counsel for the Commission in several calendar cases argued
before the Supreme Court, most notably Grievance Administrator v Fieger, 476 Mich 231
(2006), in which he successfully defended the constitutionality of Michigan's civility rules.
Prior to his tenure with the Michigan Attorney Grievance Commission, Robert maintained a
litigation practice at law firms in Detroit and Dearborn, Michigan. From 1975 to 1979, he was an
Assistant Wayne County Prosecuting Attorney in Detroit Recorder's Court
Professional & Community Affiliations
● Guest lecturer, UD-Mercy Law School in professional responsibility (1998 – 2017)
● Michigan State Bar Foundation, Fellows Program (2007)
● Advocates Guild, Michigan Supreme Court Historical Society (2007)
● Wayne County Mediation Tribunal, Neutral Mediator (1993 – 1995)
● Dearborn Bar Association, President (1990)
Articles and Presentations
"A Primer on Grievance Confidentiality" (Michigan Bar Journal, November 2022)
ICLE Presentations
● How to prepare to wind down or end your practice -- September 2014
● What are the limits? What every judge should know about referring attorneys for
grievances – November 2006
● Ethical issues for office staff – November 2003
● Why you received that request for investigation: the ten biggest mistakes lawyers make
that lead to grief with the AGC – November 2002
● Perils and pitfalls of not screening cases carefully – November 2001