Education
Detroit College of Law, Detroit, MI, J.D., 1996
University of Windsor, Windsor, Ontario, Canada, A, 1989
Bar & Court Admissions
Michigan, 1996 State Bar of Ohio
All U.S. District Courts
Michigan S. Court of Appeals
Sixth Circuit S. Supreme Court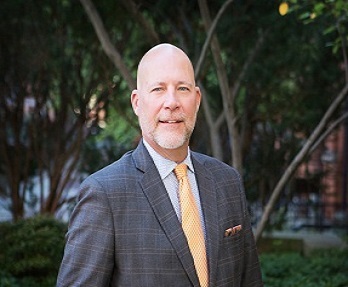 Dale A. Robinson
Partner
t: 248.746.2721
f: 248.746.2760
Overview
News & Insights
Affiliations
Expand All +
Dale A. Robinson is an experienced litigation and trial attorney whose practice centers on the areas of medical, dental, legal, and pharmaceutical malpractice defense, as well as healthcare law and general liability defense.
In his general liability practice, Dale has defended corporations, business owners, and individuals in complex litigation, commercial disputes, premises liability, fire losses, electrocutions, gas explosions, subrogation claims, construction litigation, first-party, third-party, and uninsured/underinsured auto actions, product liability, employment discrimination, liquor liability/dram shop actions, and other general civil claims. He maintains a well-established client base consisting of corporations, insurance carriers, and governmental entities.
Dale is a former partner with a Detroit-area law firm, where he represented clients in civil defense cases, ADR hearings, civil litigation appellate matters, and managed multi-state litigation. Early in his career, he was a solo practitioner, as well as represented indigent defendants as a criminal defense attorney with the Misdemeanor Defenders Office for Indigents, Inc.
Professional & Community Affiliations
Michigan Defense Trial Counsel, Member 2005 – Present
Association of Defense Trial Counsel, Member 2002- Present
Association of Trial Lawyers of America (ATLA), Member 1996-2004
Michigan Trial Lawyers Association (MTLA), Member 1996-2004
American Bar Association (ABA), Member 1996-2017
Defense Research Institute, Member 2005-2020
ACLU and Roscoe Pound Foundation, Supporting Member 1997-2002
Canadian Auto Workers Union, Member 1991-1996
Hands on Detroit (DCL), Executive Vice President 1993-1996
Environmental Law Society, Women's Law Caucus (DCL), Member 1994-1996
Ontario Liberal Party, Regional Coordinator 1991-1995
DCL Hockey Team, Member 1994-1996