Education
University of Detroit Mercy School of Law, Detroit, MI, J.D., 1997, with honors
Western Michigan University, Grand Rapids, MI, 1994

Post Baccalaureate Studies for M.B.A.

Western Michigan University, Kalamazoo, MI, B.B.A, 1993, with honors
Bar & Court Admissions
Michigan, 1997
Maryland, 2005
District of Columbia, 2006
Illinois, 2008
U.S. District Court Eastern District of Michigan, 1998
U.S. District Court Western District of Michigan, 1999
U.S. District Court Northern District of Illinois, 2008
U.S. District Court, District of Maryland, 2010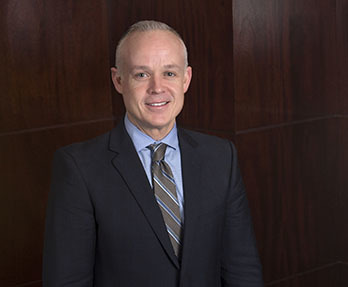 Christopher B. McMahon
Partner, Member/Board of Directors
t: 248.746.2772
f: 248.746.2760
Overview
Clients & Experience
News & Insights
Affiliations
Expand All +
Christopher B. McMahon is a Partner, Member of the Board of Directors, and a trial attorney with 25 years of experience handling complex design, construction, process and management claims in the construction, utility, power, energy, oil and gas industries. His practice is diverse as he also devotes his practice to defending resorts and companies involved in the outdoor recreation and ski industry, as well as personal injury claims and insurance agent error and omission and legal malpractice disputes. He has resolved claims in excess of $50 million in courts and arbitration/mediation forums across the country involving design, construction, utility and personal injury matters.
Christopher's practice involves all facets of litigation and commercial transactional matters. He represents professionals in construction liability matters, including architects, engineers, contractors and owners. He prepares and actively negotiates front-end project contracts and handles claims concerning defective workmanship, professional malpractice, lien foreclosure, schedule/delay, product liability and personal injury. He litigates matters involving the full spectrum of infrastructure, including structural, civil, mechanical and electrical design and construction issues involving public and private commercial structures, casinos, resorts, hospitals, airports, power plants, utilities, oil and gas pipelines and facilities, bridges, religious institutions, stadiums, residential homes and condominiums.
Among Christopher's clients are Fortune 500 companies, nationally recognized engineering and architectural firms, owners, contractors, utility companies, and transportation companies. He speaks frequently at legal and industry conferences and has written numerous articles for legal, trade and industry publications. Christopher is a member of the Association of Ski Defense Attorneys; the State Bar of Michigan, Real Property Law Section - Construction Committee; the American Bar Association, Construction Industry Forum, and the Michigan Defense Trial Lawyers Association.
Frequently recognized for legal excellence, Christopher has been selected by his peers for inclusion in The Best Lawyers in America© (Woodward/White, Inc.) from 2012 through 2021 in the fields of Construction Law, Litigation and Construction and Personal Injury Litigation, Defendants. He also has been awarded the ranking of Michigan "Super Lawyer" by Thomson Reuters each year from 2007 through 2021. He earned an AV rating from Martindale-Hubbell, the highest rating given by attorneys to attorneys, recognizing that Christopher has achieved preeminent status demonstrating the highest levels of skill and integrity.
Christopher is admitted, licensed and practices law in the states of Illinois, Maryland, Michigan and Washington D.C.
Representative Matters
Successfully represented the owner of a large coal burning steam turbine energy plant in a recent multimillion dollar contractual dispute that arose from extensive damage that occurred as a result of work performed during a major outage on a turbine overhaul project in Michigan. The litigation involved claims which dealt with highly technical aspects of steam generation, design, construction, start-up, and repairs of components at the various stages within the turbine unit.
Defended an engineering firm involved in the design of a large addition to an existing natural gas-fired, combined-cycle, cogeneration facility. This dispute involved myriad claims which allegedly caused extensive cost overruns and scheduling delays on a fast track project. The matter involved disputes over critical path activities, the impact of project scope creep, and the interrelationship between the design and construction of the project.
Successfully defended a client in a matter in which the damages claimed were in excess of $20,000,000 attributable to a rupture or leak of a storage container housing liquid asphalt based products. The loss of the liquid asphalt was followed by a massive explosion and fire that occurred during efforts to recover the petroleum based product. This complex litigation matter involved more than one piece of litigation and numerous parties. Our involvement includes the representation of an insurance agent who provided insurance coverage to the owner of the facility, and involves allegations and claims concerning the type, level, and quantity of insurance coverage available under various policies, the interpretation and analysis of various contractual agreements and insurance policies.
Gained a dismissal for a highway construction contractor involved in a significant personal injury litigation matter arising from a motorcycle accident in a construction zone. Christopher gained dismissal of his client from this matter that was tried with a verdict in the millions of dollars.
News & Insights
Southfield MI

Southfield, Ml, USA –November, 2017

Certifying Application for Payment: A Potential Risk to Design Professionals

AE Risk Review

,

August 2008

Changing the Statute of Limitations

CAM Magazine, Vol. 27, No. 6

,

2006

MI Construction Defect & Mold Litigation

Indemnification within the Construction Setting
Professional & Community Affiliations
Michigan Bar Association
Oakland County Bar Association
Maryland Bar Association
Illinois Bar Association
District of Columbia Bar Association
American Bar Association

Construction Industry Forum
Alternative Dispute Resolution Section

Defense Research Institute
Construction Association of Michigan